Party & Event Staff When You Need It
Take the worry and stress out of hosting your next special event! Our team of highly trained and experienced event staff are ready to help you bring your celebration to life. Our staff is eager to serve and can do whatever you need, from making sure your children are bring safe on our inflatable rentals, helping decorate and finish setting up your event, helping prepare and serve food, giving you a hand with cleaning up, and more. We can do it all flawlessly. Let us make sure that your event goes off without a hitch; contact us today to get started.
Let us make planning and hosting your upcoming birthday celebration a stress-free, enjoyable experience! Our professional party staff will arrive ready to help you in any way, from setup to clean up, serving drinks and food, to providing supervision to the children so you can catch up with friends. We strive to allow our clients to be able to enjoy their own party without having to worry about anything else. With us, you can be confident that your special celebration will be a memorable and stress-free event.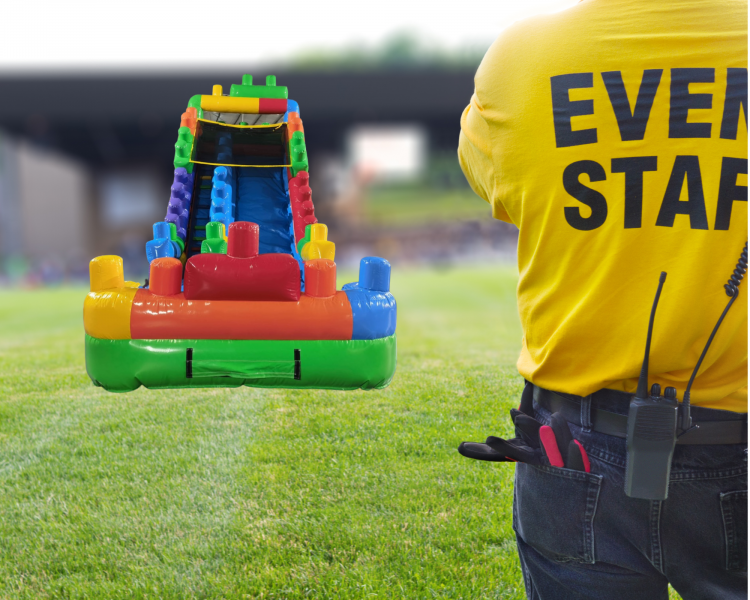 Organizing large community events is a complex undertaking! Party Bounce House Rentals of Knoxville has the expertise and personnel to take much of the event staffing burden off you. Our event staff will not only help with supervising children on inflatables, registration, ticketing, and clean up but can also be relied on for warm welcomes and to promote products or services at festivals. With professional, reliable service and a smile, let our event staff lighten the load! Contact us today for more information.
At Party Bounce House Rentals of Knoxville, we strive to provide exceptional and unique experiences that you and your guests will remember and cherish for years to come.